6 Best Practices for Creating a Recognition Culture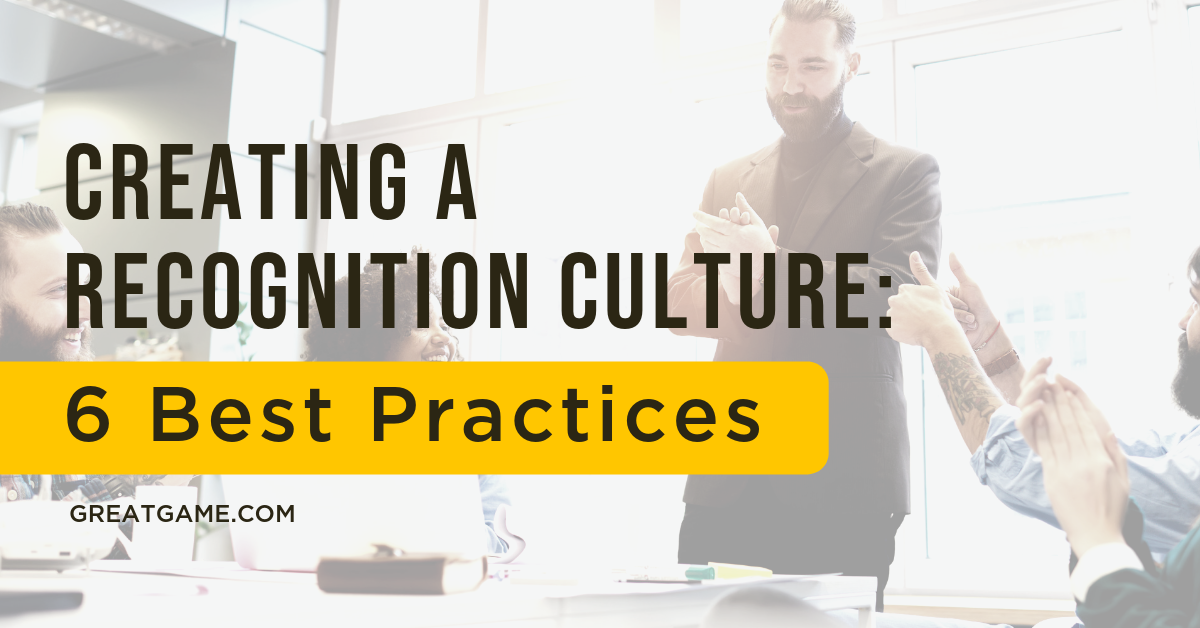 A strong corporate recognition culture not only inspires and motivates employees, it also attracts and retains top talent—a win for the company and a win for the employee. There's nothing we like better at The Great Game of Business®!
A recognition culture doesn't happen by accident and it doesn't happen overnight. Looking at best practices and tips can save you the trouble of reinventing the wheel—here are 6 best practices for you to consider when creating a recognition culture in your organization.