A Manager's Job Is to Come Up with Answers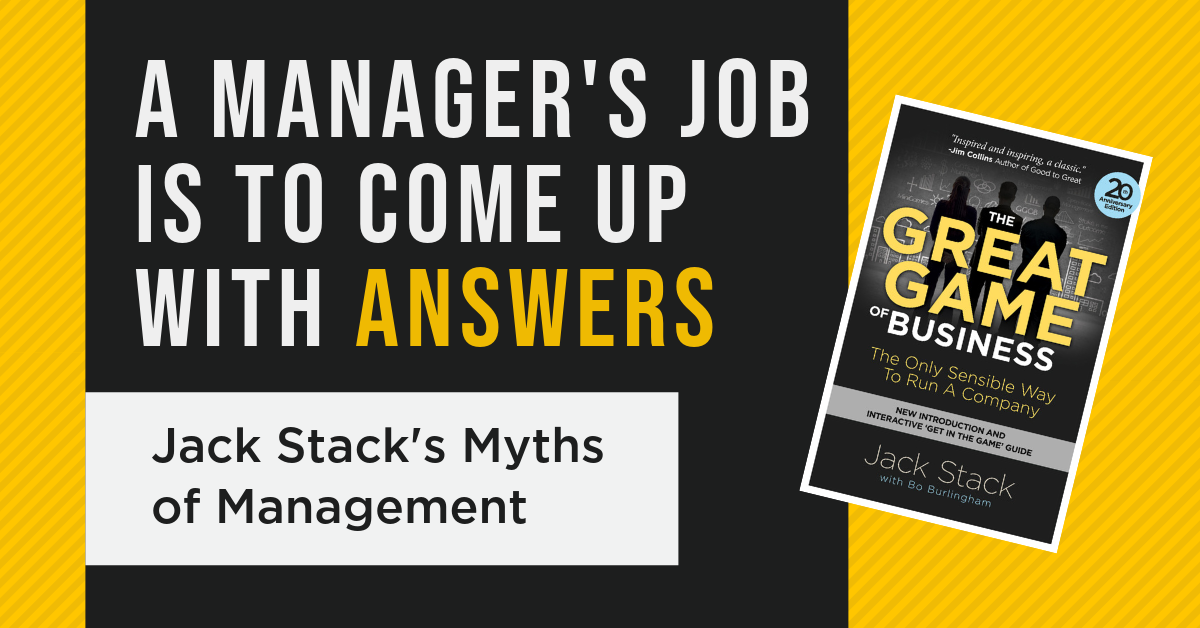 Excerpted from The Great Game of Business.
It's very common for managers, especially new managers, to think they're supposed to have solutions for any problems that arise on their watch. That kind of thinking can get you into deep trouble. For one thing, it sets you up to fail because no one has all the answers. For another, it undermines your credibility because everyone knows that no one has all the answers. It also isolates you from people. A big pitfall of managers at all levels is the notion they have to be perfect. I know supervisors who can't hold a meeting because they're afraid someone might ask a question they can't answer. As I mentioned earlier, I know CEOs who can't leave their offices unless their ties are straight and every hair is in place. Managers like that wind up hating their jobs. They feel they have to live up to an image, to be an idol, to be a representative of a position.