An Ownership Culture & Mindset: Redemption After Financial Downturn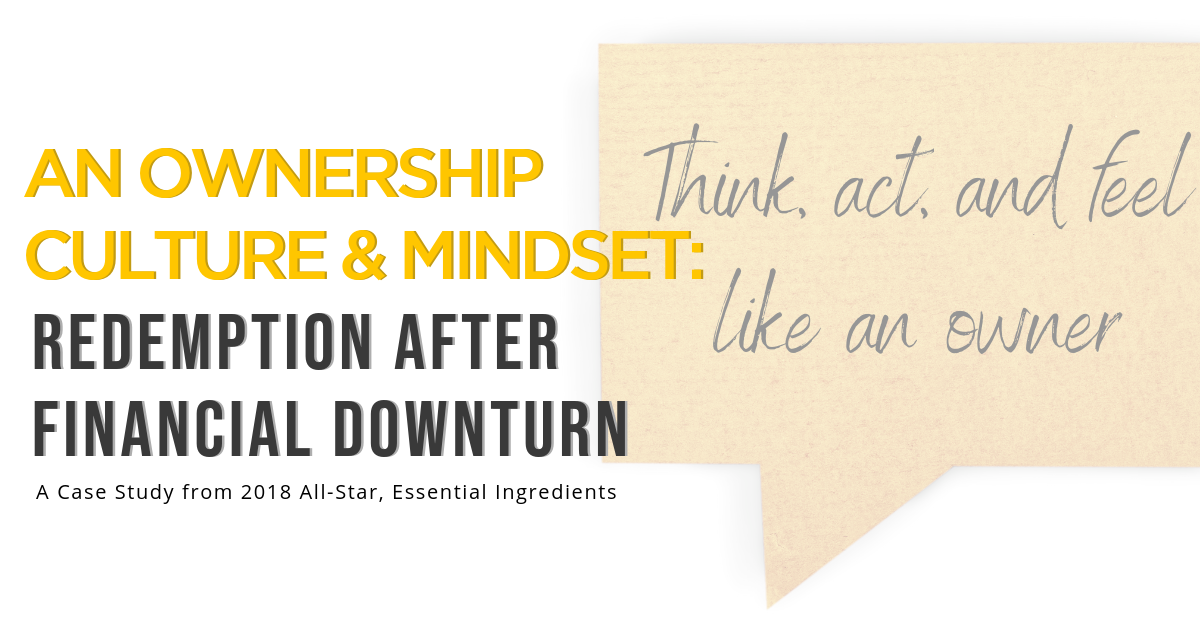 Essential Ingredients was founded in May 1996 in Augusta, GA. This cosmetic chemical and supply distributor has been 100% employee-owned since 2011, after a long history of keeping the financial information and challenges locked away for only management to see. There was one problem: the employees had never had any input or understanding of the company financials, and the financial downturn that followed the ESOP launch proved it. Although an ESOP is a great way to give associates a stake in the outcome® of the company, Essential Ingredients quickly learned that an ownership mindset among the employees may be even more impactful.
The Great Game has been the turning point that helped all EI associates think and act like the owners they are and see tremendous results impacting revenue growth, the company's ownership culture, savings equating to more than $750K in sales, and earned EI a spot on the 2018 All-Star Team.