Are You Really Opening the Books?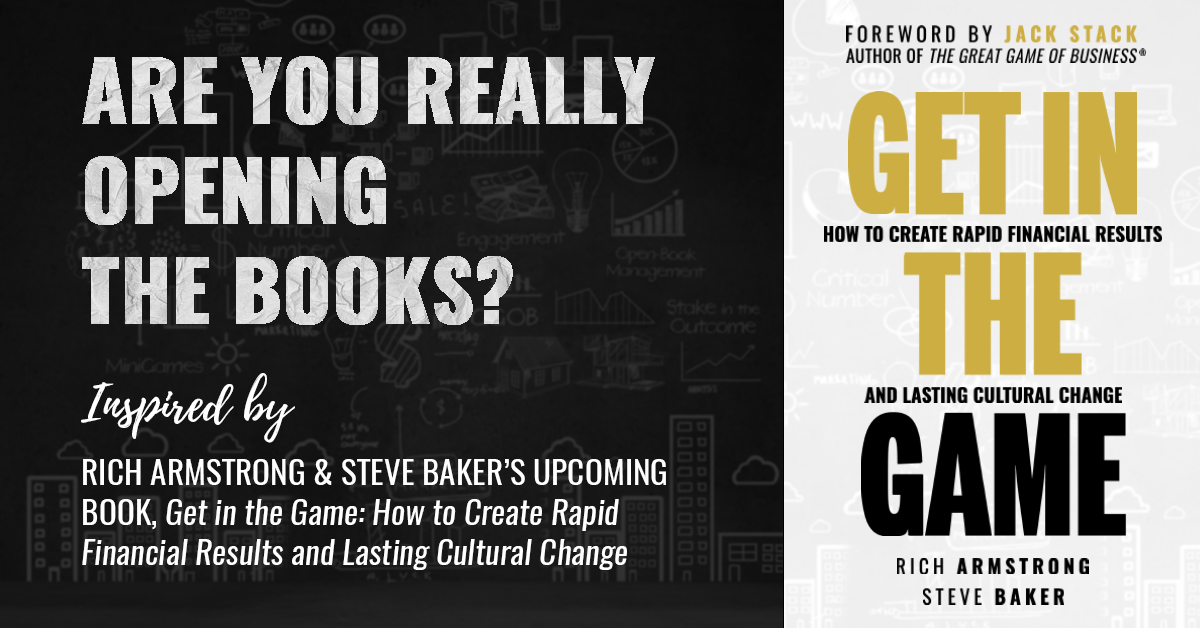 Inspired by Rich Armstrong & Steve Baker's upcoming book, Get in the Game: How to Create Rapid Financial Results and Lasting Cultural Change.
For nearly forty years, The Great Game of Buisness® has been known as the "open-book people." The term open-book management (OBM) was coined by John Case in Inc. Magazine back in the 1980s, and the name stuck. With SRC and Great Game's approach to OBM, Jack Stack, our CEO and founder, was even dubbed the "Father of Open-Book Management" by Inc. But if you ask Jack what he thinks of OBM, he'll tell you—it's not just about opening the books! Financial transparency is worthless without education, accountability, and reward. The only way to see your people AND your organization grow and transform is by teaching employees how business works.