Don't Tell People the Truth—They'll Screw You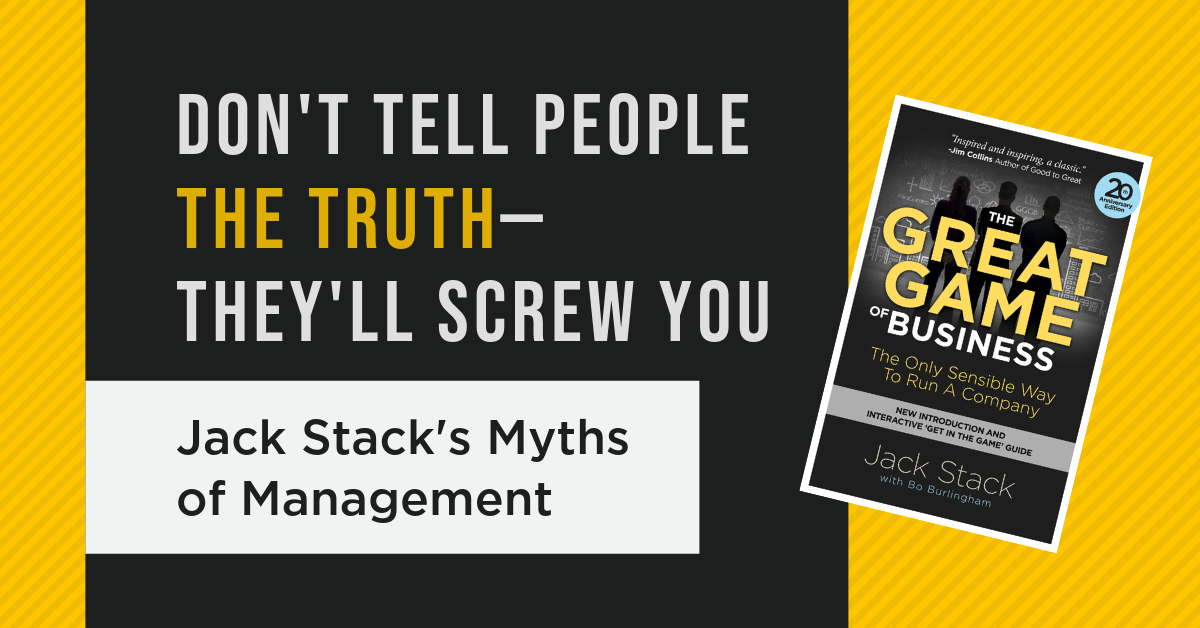 Excerpted from The Great Game of Business.
You may wonder if it's possible to play the Great Game of Business anywhere-in a division of a giant conglomerate, say, or in a factory with a dominant union, or in a company that doesn't share equity with employees or have an intelligent bonus system. In fact, The Game started in a place exactly like that, in a very small department at the huge International Harvester plant in Melrose Park, Illinois. It was there that I learned most of what I know about managing, and everything I've tried to forget about leadership.