Don't Worry About the Big Issues, Just Do Your Job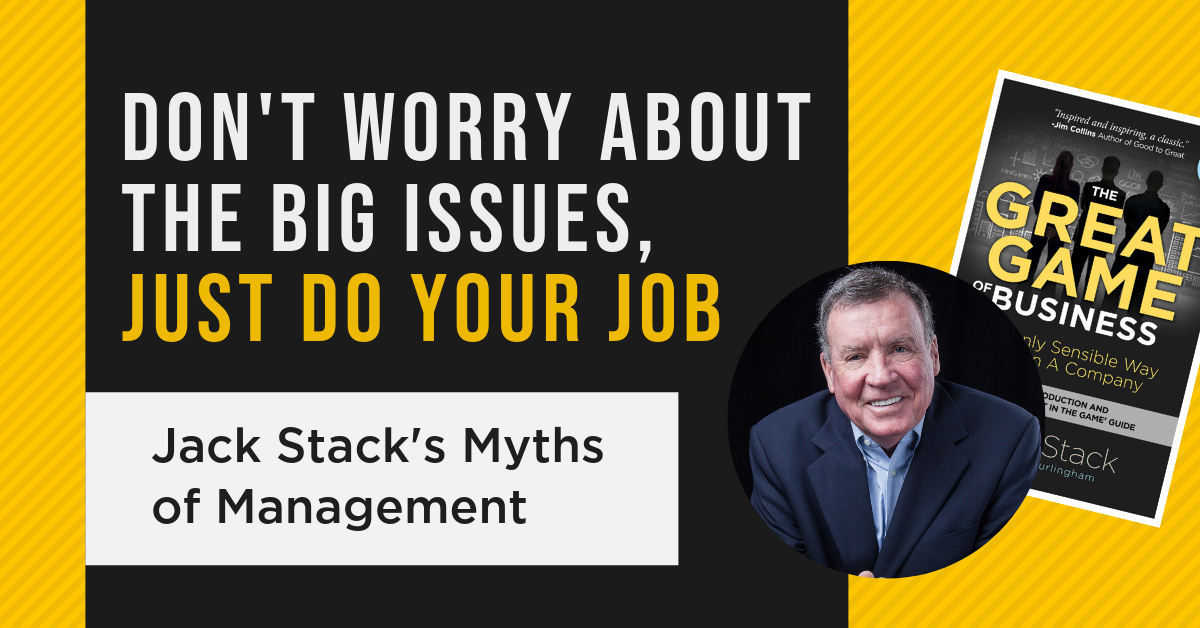 Excerpted from The Great Game of Business.
Like most American companies, International Harvester operated on the principle that everybody should focus on doing the specific job he or she was assigned. The corollary was that you should only give people the information required to do their specific jobs; everything else should be treated as some kind of corporate secret. Somehow it had become common wisdom that this was a good way to run a business—in fact, the only right way to run a business. That is the biggest myth of all.