How the Rules of Improv Can Improve Your Culture and Business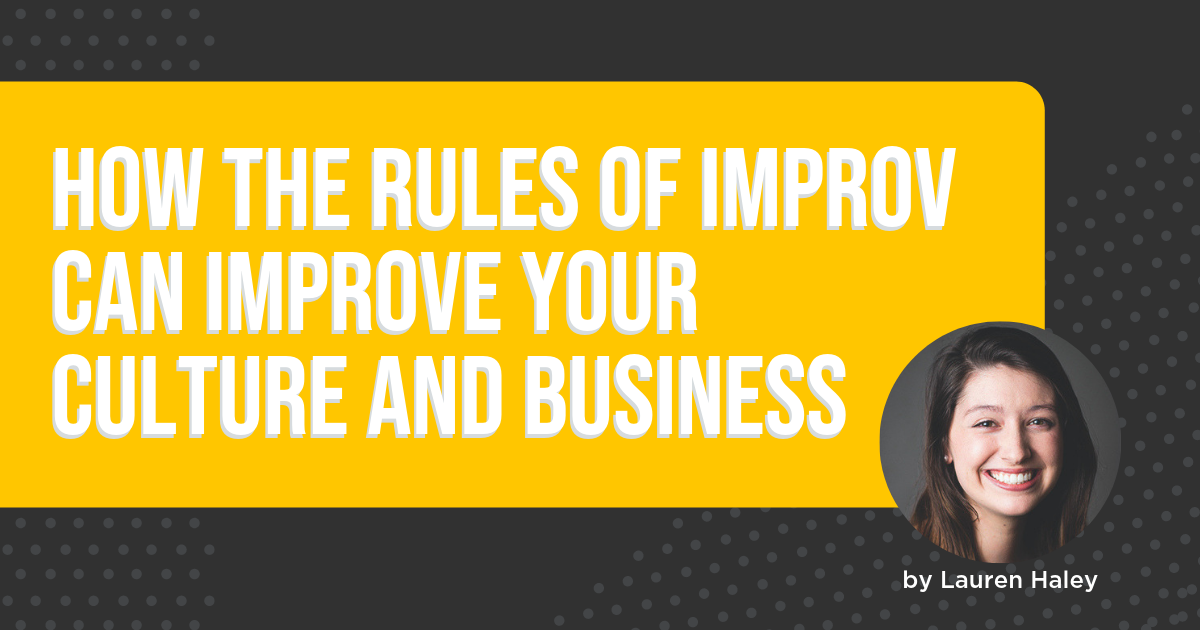 Fear. It can control any situation, including situations in the workplace. Fear of making mistakes, fear of criticism, fear of losing credibility to your peers and superiors, fear of feeling unprepared…. these all inhibit creativity and prevent what Dallan Guzinski calls "psychological safety," a feeling of safety allowing individuals to be comfortable  contributing ideas and feedback.
Based on his experience working as Director of Culture and Engagement at The National Center for Employee Ownership (NCEO), Dallan introduces ways to build trust among your team and and more effectively solve serious workplace problems through classic improv techniques.