Lessons from the Field: Qualbe's 8 Points to Consider When Playing MiniGames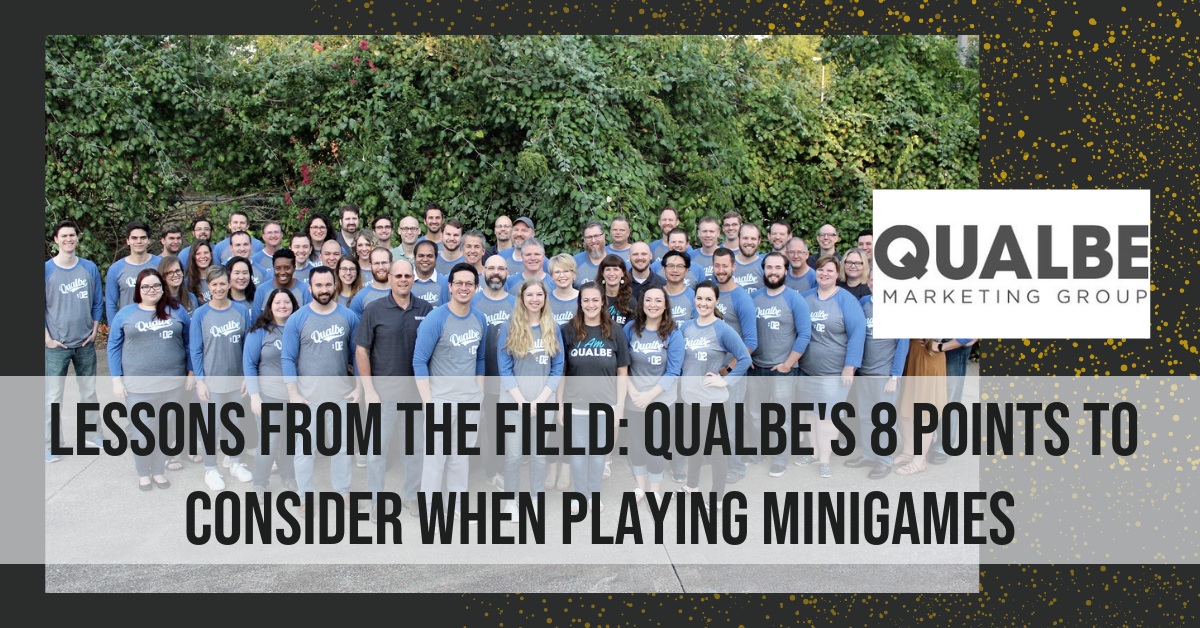 MiniGames™ are a fun, engaging way to correct a weakness or pursue an opportunity in your business.  They get teams focused on the same goal and moving in the right direction, while also reinforcing business education, building teamwork, and creating a culture of winning.
Great Game practitioner Qualbe Marketing Group started playing MiniGames two years ago, and their award-winning team has experienced impressive operational and cultural improvements as a result.   
Qualbe, a digital marketing, sales and technology firm based in the Dallas-Fort Worth area, is the home of the national 1Dental brand, a top dental insurance alternative. They credit the principles of the Great Game of Business with helping them achieve their goal of outstanding organizational growth.  Along the way, their MiniGame successes and challenges have provided them with several practical lessons from the field any Great Game practitioner can benefit from.