Meet the Original Doubter of Open-Book Management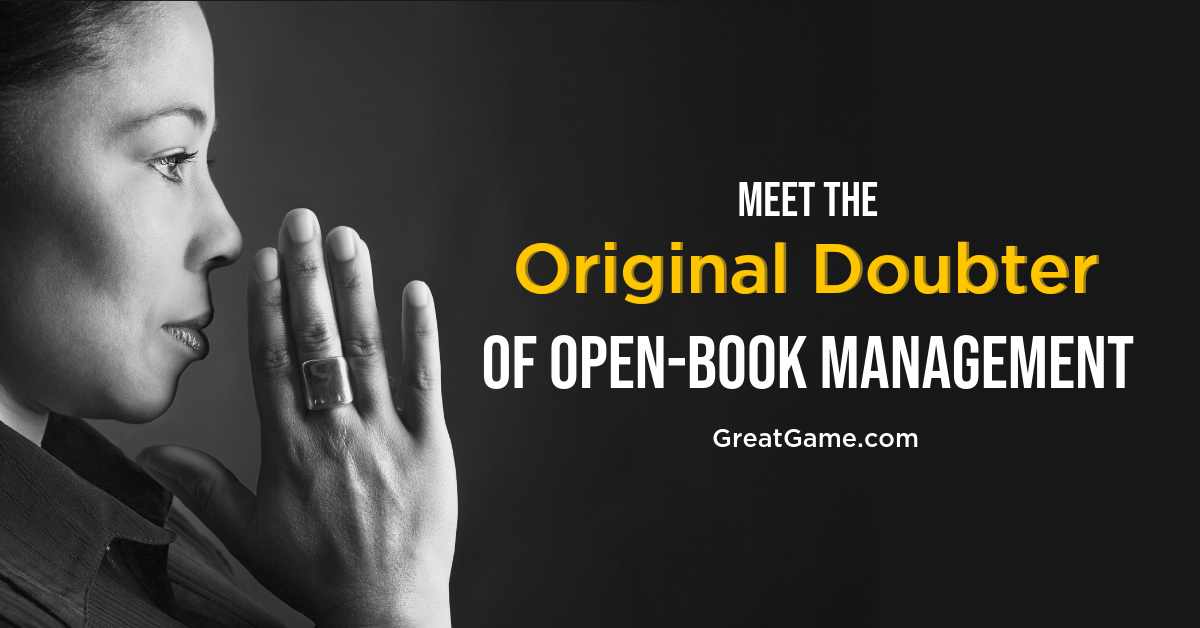 Through the years, the team at SRC and The Great Game of Business have seen our share of doubters, disbelievers, critics and skeptics – everyone from CEOs, to managers, to hourly employees who said open-book management couldn't work… that teaching employees about business was crazy…that transparency was not necessary in business.
Some of the biggest disbelievers came from right here at SRC…the birthplace of open-book management! One doubter with a particularly fascinating story is Denise Bredfeldt, a former transmission rebuilder at SRC during the early days of The Great Game of Business. To be fair, Denise lived through the dismal buyout of International Harvester; a time when trust and morale were at an all-time low. Before SRC was founded, Denise even circulated an underground newsletter mocking the company culture and management, and she wasn't about to jump on the open-book bandwagon.