MiniGame™ Showcase: GRC's Galaga Doubles Planned PBT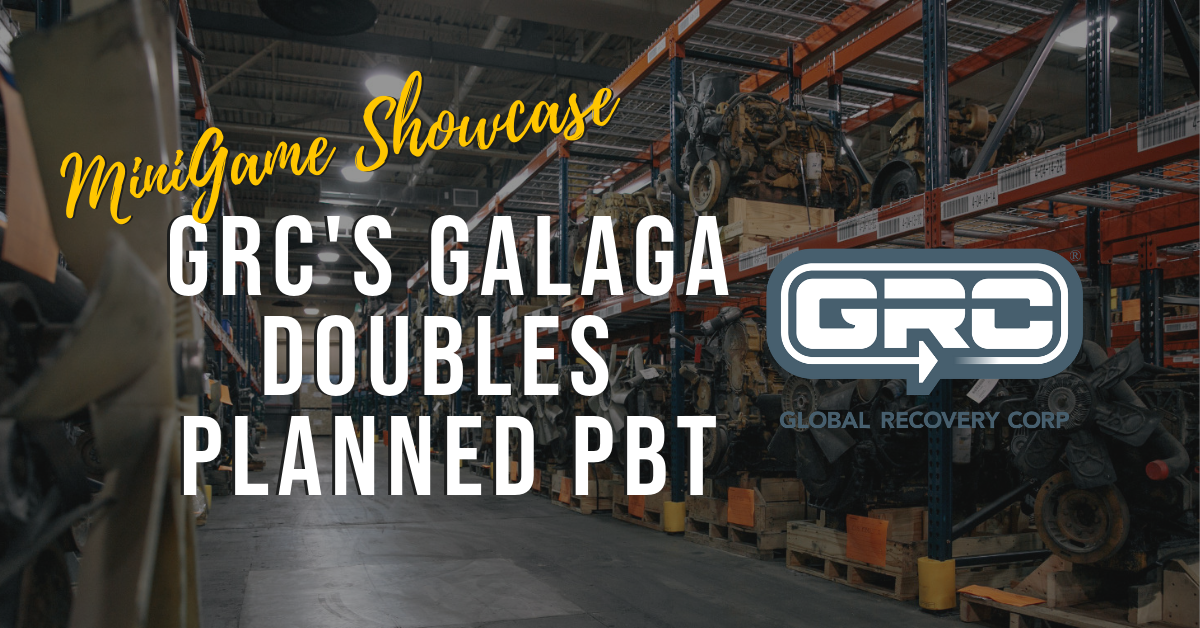 Global Recovery Corp, an engine and part supplier for the agricultural, highway trucking, industrial and automotive sectors, has seen the benefits of opening the books firsthand as a result of their dedication to the Great Game of Business® methodology. In addition to MiniGames™ like their recent $100K+ MiniGame featured on the GGOB Blog, GRC regularly practices the Huddle Cycle, rewards and recognition, and the High-Involvement Planning™ process to maximize engagement and involvement among their staff. 
Here are some of the most recent advancements in their Game that have helped them double their planned PBT for the first quarter at 55% above plan.