MiniGame™ Showcase: GUY Engingeering's Take Me Out to the Ballgame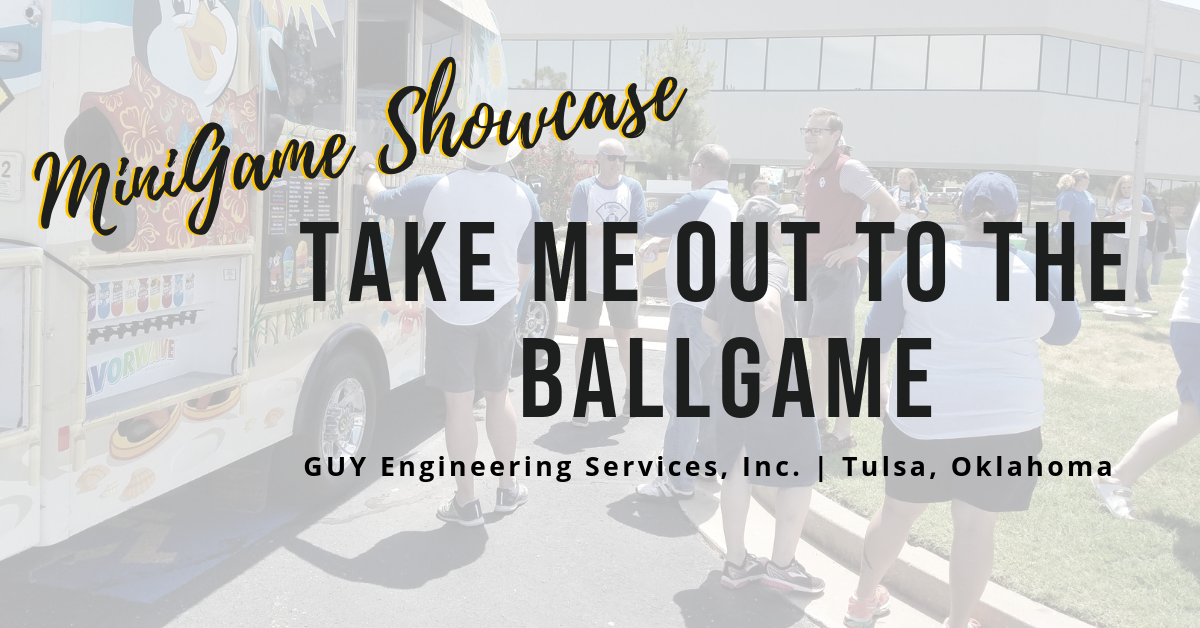 In order to get the most out of your MiniGame™, it's essential to clearly communicate all elements of the MiniGame to the players to ensure that everyone is on the same page, has a line of sight toward the goal, can easily tell if they're winning or losing, and who's accountable.
GUY Engineering, a professional services firm in Tulsa, Oklahoma, presented an excellent example of a MiniGame at the "Show Me Your MiniGame" session at the 26th Annual Gathering of Games. Their MiniGame hits all the essential MiniGame elements: establishing a specific, timely, achievable goal through a MiniGame, making the information available for everyone, motivating their team with fun and memorable prizes, and rallying everyone around the goal to achieve results.