Reaching the Front-Line: Turning a Part-Time Job into a Career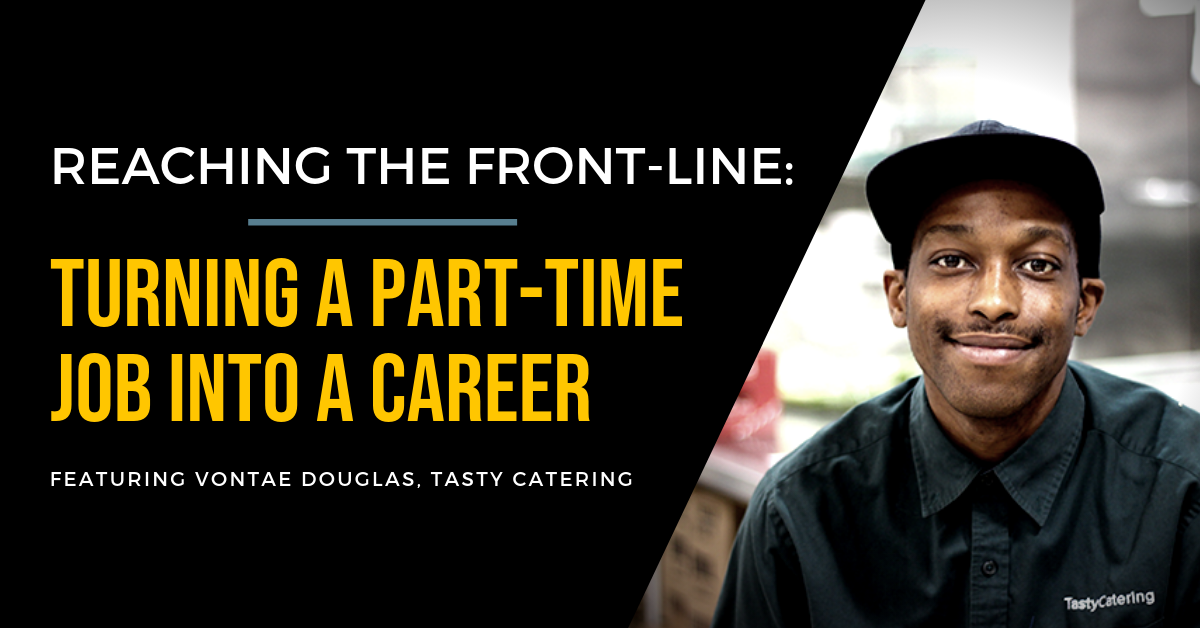 Vontae Douglas' journey at Tasty Catering began with working part-time at small summer events. A combination of business education, financial literacy training, and coworkers close enough to be considered family have transformed Vontae's summer job into a career in a field that he never expected.
Financial literacy training and working with the numbers behind the business was new for Vontae, but this business training and education opened doors to a completely new work experience. He and his team have been taught to understand what the financial numbers mean, how to read them, and how to individually respond to impact future results and the success of the company.