Remembering Herb Kelleher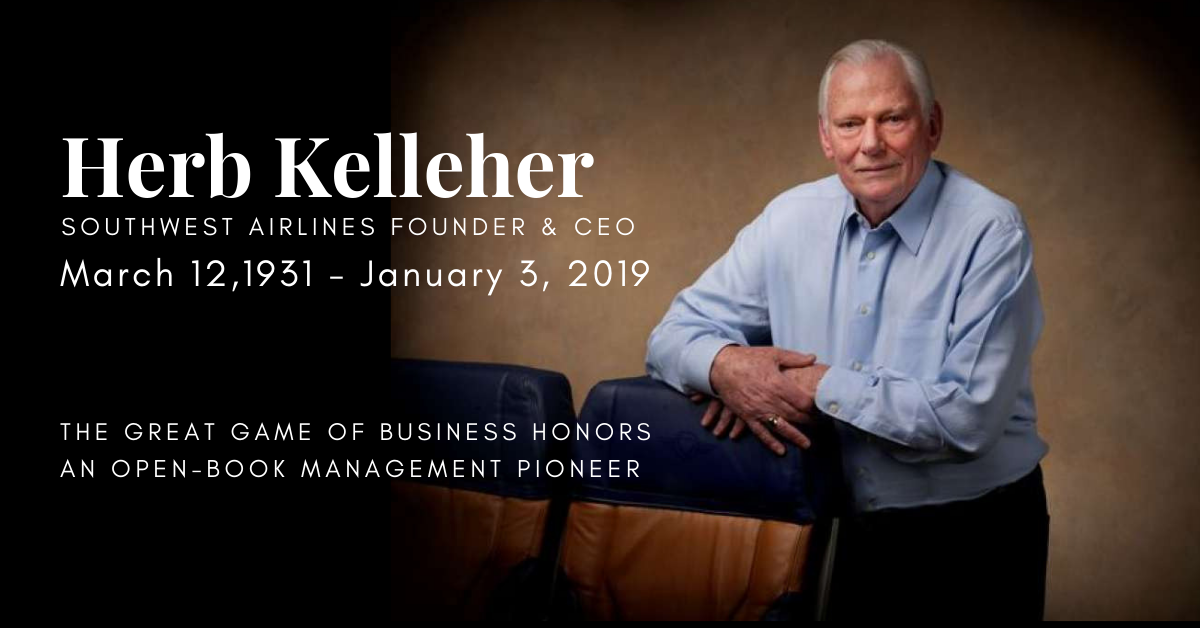 I was saddened to hear about the loss of Herb Kelleher, the founder of Southwest Airlines. I'll never forget the time back in the early 1990s when I was invited to Texas to talk about the Great Game of Business with Herb and his team at Southwest. After I gave my talk, I figured everything I had shared about our open-book story wasn't worth much given how big Southwest was and how many locations they operated out of. I wasn't sure our Great Game system would work in a big company.
Then Herb stood up. He took over the podium and told his leaders that there were only five things that could take out their company: their five unions. I admit I was shocked because I didn't know they were a union company. But Herb then told his team that the only way their airline was going to make it was if they could teach everyone, all ninety thousand people—including every union employee—how the company made money and generated cash.