The One Thing You Should Be Giving Every Employee: Financial Literacy Training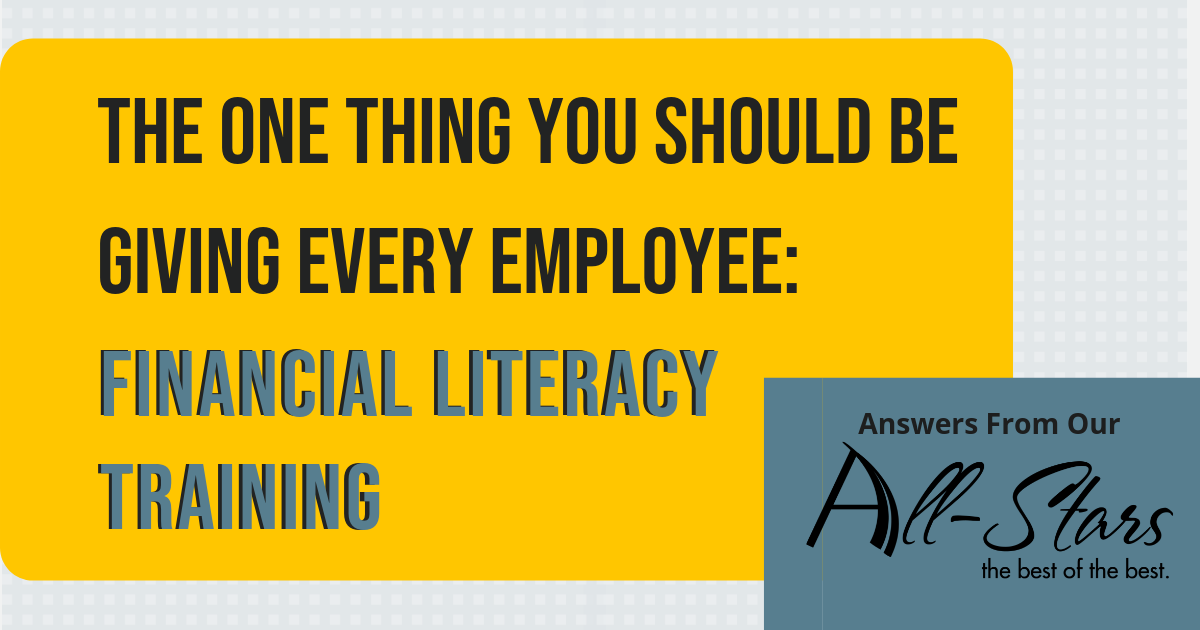 It's simple. You cannot successfully implement open-book management and the Great Game unless every employee understands the financials and drivers of the business. But what puts the "best of the best" in open-book management above the rest when it comes to financial literacy training?
We asked this year's All-Stars how they transformed their businesses to create a financial literacy focus that promotes engagement and accountability from top to bottom in their organization.